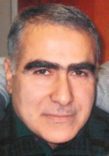 Gijzelaar in Nederland
De Brits-Koerdische journaliste Sheri Laizer interviewde de Koerdische activist Huseyin Baybasin een half jaar geleden, in maart 2019.
Baybasin is goed op de hoogte. Hij doet enkele opmerkelijke uitspraken, die ook nu nog van belang zijn. Hij voorspelt min of meer de huidige politieke situatie na de Turkse inval in de Syrische grensstrook. Baybasin analyseert scherp de posities van o.a. Poetin, Erdogan, Trump, de EU en de NAVO. Hij vertelt ook over de achtergronden van zijn arrestatie in 1998, die uiteindelijk leidde tot een levenslange gevangenisstraf, in feite een levenslange gijzeling.
Hieronder enkele fragmenten. Het gehele interview is te lezen op de website van EKurd Daily.
Is de Turkse inval een gevolg van Koerdische PKK-provocaties?
"I don't believe the PYD can be held accountable for provoking the Turkish state in any way as Turkey has no need of 'provocation' and uses such things as an excuse to attack and crush the Kurdish people's ambitions; Turkey openly imposes genocide on the Kurds since the Treaty of Lausanne.
"Most of us will be questioning why the PYD and the YPG forces are using PKK leader Abdullah Öcalan's portrait and name. I believe they can use these things in order to coordinate Kurdish people for Kurdistan's independence. They can also protect and show their respect for him. We all know the PYD has protected other minorities from ISIS in the areas they took over from these barbaric militants. The PYD organised a civilised administration for Turkmens, Christians and Arabs in the areas that came under their control.
Onafhankelijk Koerdistan
" However now is the time for change because we are very clear that Syria, Iran, Iraq and particularly Turkey are not going to recognise Kurdish people's desire for self determination and this is what the people of Kurdistan need most. The countries that have occupied Kurdistan will act in the same way that they have been doing since 1923 to promote a fascist ideology combined with Islam. In such a manner they are causing harm and destruction at the same time to their own people, including Muslims. We the Kurds must co-operate with the USA, Israel and other civilised nation states and focus on unity and independence.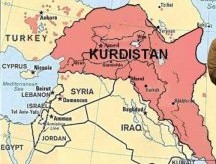 " I recently saw an interview with French political philosopher, Bernard-Henri Levy, who recently published a book called The Empire and the Five Kings (Turkey, Iran, Russia, China and Sunni Islamism that he designates as a threat to civilisation as American withdraws). I was very pleased to see that at least one prominent political thinker has seen this for the threat it is. He also calls for the independence of Kurdistan as a solution to the existing problems of the Middle East.
https://www.bs-foundation.nl/wp-content/media_en_files/2016/04/baybasin3-e1461671738752.jpg
156
109
BS-beheer
https://www.bs-foundation.nl/wp-content/media_en_files/2018/04/header.png
BS-beheer
2019-10-23 18:01:29
2021-09-15 09:46:56
Interview met Huseyin Baybasin, maart 2019 (interview in English)