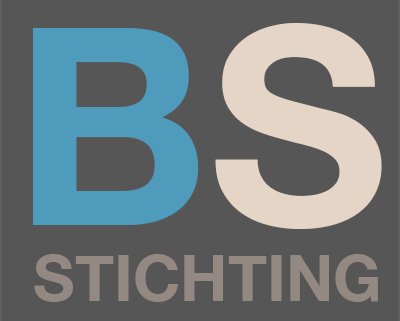 Two men from Turkey filed a suit against Secretary-General mr. J. Demmink of the Ministry of Justice for rape and sexual abuse of children under sixteen years, at the national office of the Public Ministry. The two men were themselves the victims of Demmink. When they were twelve and fourteen years old, respectively, they were recruited by the Turkish police, brought to a hotel room and raped by Demmink. One of the two men has been interrogated by the vice police in the Netherlands.
The two men, Mustafa Y. and Osman B., made their accusations openly, for the first time in 2007, against Demmink. They shared their experiences in interviews with the Turkish investigative journalist Burhan Kazmali. In Istanbul, relating their experienced to a Turkish lawyer, they later told their story how they were abused as children by Demmink, raped and sexually penetrated. Mustafa was the first to file a complaint of sexual abuse, at the National Judicial Office in Rotterdam, in September 2008. No police investigation was carried out following this declaration. Thereafter, the former chief of the Criminal Investigation Kennemerland Klaas Langendoen, at the request of the Dutch lawyer Adèle van der Plas, traveled to Turkey on 12 and 13 December 2009 to take the statements of both Turkish men, and record that on video. Six months later, on May 25, 2010, Mustafa and Osman officially made another police declaration to the Dutch authorities, accusing Demmink of sexual abuse. Osman has this year (2011) spoken to the vice police and explained his sexual abuse complaint against Demmink. Mustafa was too afraid to do the same. After he had given his declaration of abuse by a senior Dutch civil servant (Demmink) in the Netherlands, he was repeatedly threatened and assaulted by a former senior Turkish police officer. He is afraid of the power and influence that Demmink has in Turkey.
In the mean time, there is a third Turkish victim that has come forward saying that he was also abused by Demmink, as a child. He will shortly come to the Netherlands, in order to file a complaint.
The declarations of the Turkish men are not isolated. In an interview with the journalist Kazmali the policeman Mehmet Korkmaz, who in the nineties was responsible for the security of Demmink when he was in Turkey, describes how he "had to arrange a boy for the foreign guest" and that they were "homeless children who were quite frightened".
The chief of Korkmaz, N. Menzir, who in the nineties was police chief in Istanbul, said: "Demmink? That name I have heard very often." "As far as I know he did research in the case of Huseyin Baybasin, he held meetings with the politicians of the time, leaders at the highest ministerial level. It was known that Demmink, whose name in Turkey was associated with sex scandals, in the years 1995 to 2000 used different names when he entered Turkey…" Menzir said: "We did what was needed for his official and his private visits". "Demmink was closely involved in the Baybasin case. I had heard that Tansu Çiller, our former Prime Minister, spoke several times with the Dutch Ministry of Justice. It has of course caused quite a shock that Baybasin had connected the name of Tansu Çiller with drug trafficking."
https://www.bs-foundation.nl/wp-content/media_en_files/2018/11/featured-afbeelding.png
400
400
BS-beheer
https://www.bs-foundation.nl/wp-content/media_en_files/2018/04/header.png
BS-beheer
2011-09-05 22:13:34
2019-12-26 18:43:10
The declaration of rape and sexual abuse